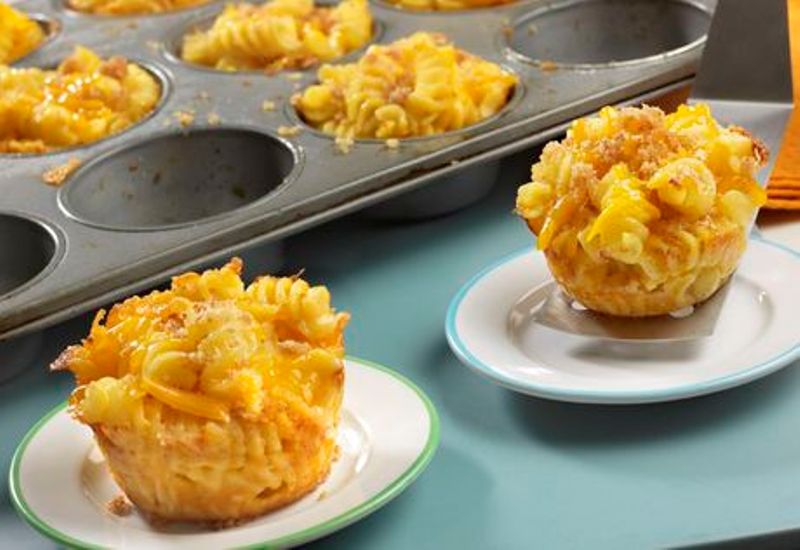 INGREDIENTS
1 cup (125g) Catelli Gluten-Free Macaroni, dry
1 large egg
¾ cup 1% milk
2 cups (115g) shredded cheddar cheese
INSTRUCTIONS
In a medium pot over medium high heat, cook macaroni in boiling, salted water for 5 minutes or just until al dente (don't overcook!). Drain and set aside.
Preheat oven to 375 degrees F and lightly grease 8 muffin cups (or use a silicone muffin pan, no greasing needed).
In a large bowl, whisk together egg and milk. Stir in cooked macaroni and shredded cheese.
Divide evenly between 8 muffin cups and bake for 20-22 minutes, until golden brown on top and completely set. Let sit for 5-10 minutes before running a knife carefully around the edge of the cup and removing.
Source : allrecipes.Com