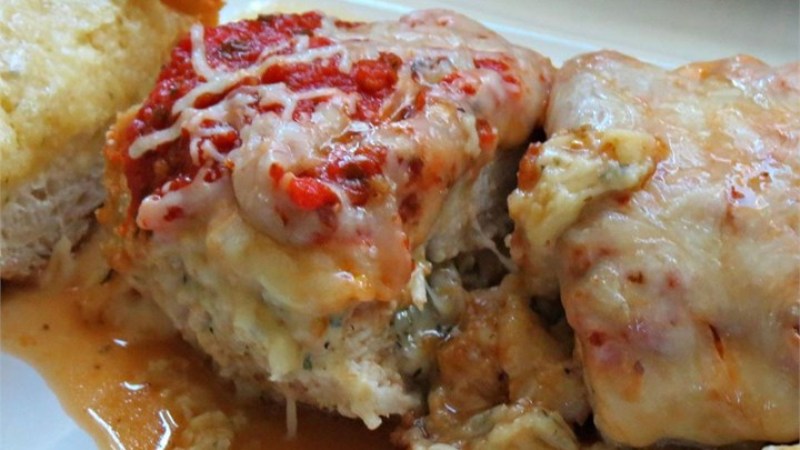 Ingredients
1 egg
1 tablespoon water
1 1/2 cups Parmesan cheese, grated
1/2 teaspoon salt
1/4 teaspoon pepper
1/4 teaspoon garlic powder
4 boneless skinless chicken breasts
1 tablespoon canola or vegetable oil
1 cup asiago cheese, shredded
4 slices bacon, cooked and chopped
Instructions
1) Pre-heat oven to 350 degrees Fahrenheit. Line a baking sheet with parchment paper and set aside.
2) In a bowl, beat together egg and water. In a separate bowl, combine Parmesan, salt, pepper and garlic powder.
3) Dip each chicken breasts in egg wash, then coat thoroughly in Parmesan mixture.
4) Heat oil in a skillet over medium-high heat and fry chicken until the outside is crispy.
5) Place chicken on baking sheet and bake for 20 minutes.
6) Remove chicken from oven, top with asiago cheese and chopped bacon. Return to oven and broil until cheese melts.
7) Remove from oven and allow to cool for 5 minutes. Serve and enjoy!
Source : allrecipes.com