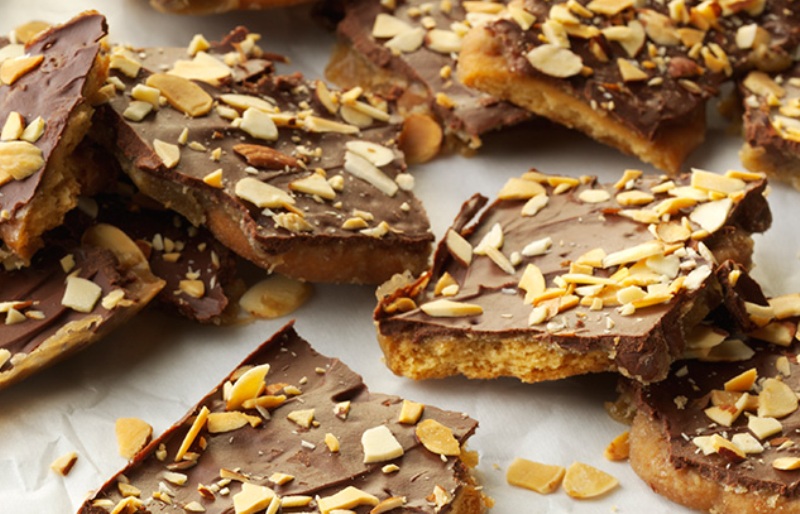 Ingredients
1 sleeve chocolate graham crackers
1 cup butter
1 cup brown sugar
1 cup dark chocolate chips
1 cup white chips
3/4 cups Oreo cookie chunks
Instructions
Preheat the oven to 400 degrees. Line a 10×15 baking sheet with foil. Place one layer of graham crackers over the entire pan.
Put the butter and brown sugar in a saucepan over medium heat. Stir until everything is melted together. Increase the heat and bring the mixture to a boil. Boil for 2 minutes.
Pour the melted butter over the crackers in the pan. Spread the mixture over the tops of all the crackers.
Bake for 5 minutes, and then remove from the oven. Sprinkle the white and chocolate chips in lines over the top of the hot toffee. Bake for another 2 minutes.
Use an angled spatula to gently spread the chocolate out swirling the two colors together. Sprinkle with the cookie chunks and let set completely. You can also refrigerate it for at least an hour to speed this up. Break into chunks and store in a sealed container.
Source : allrecipes.com