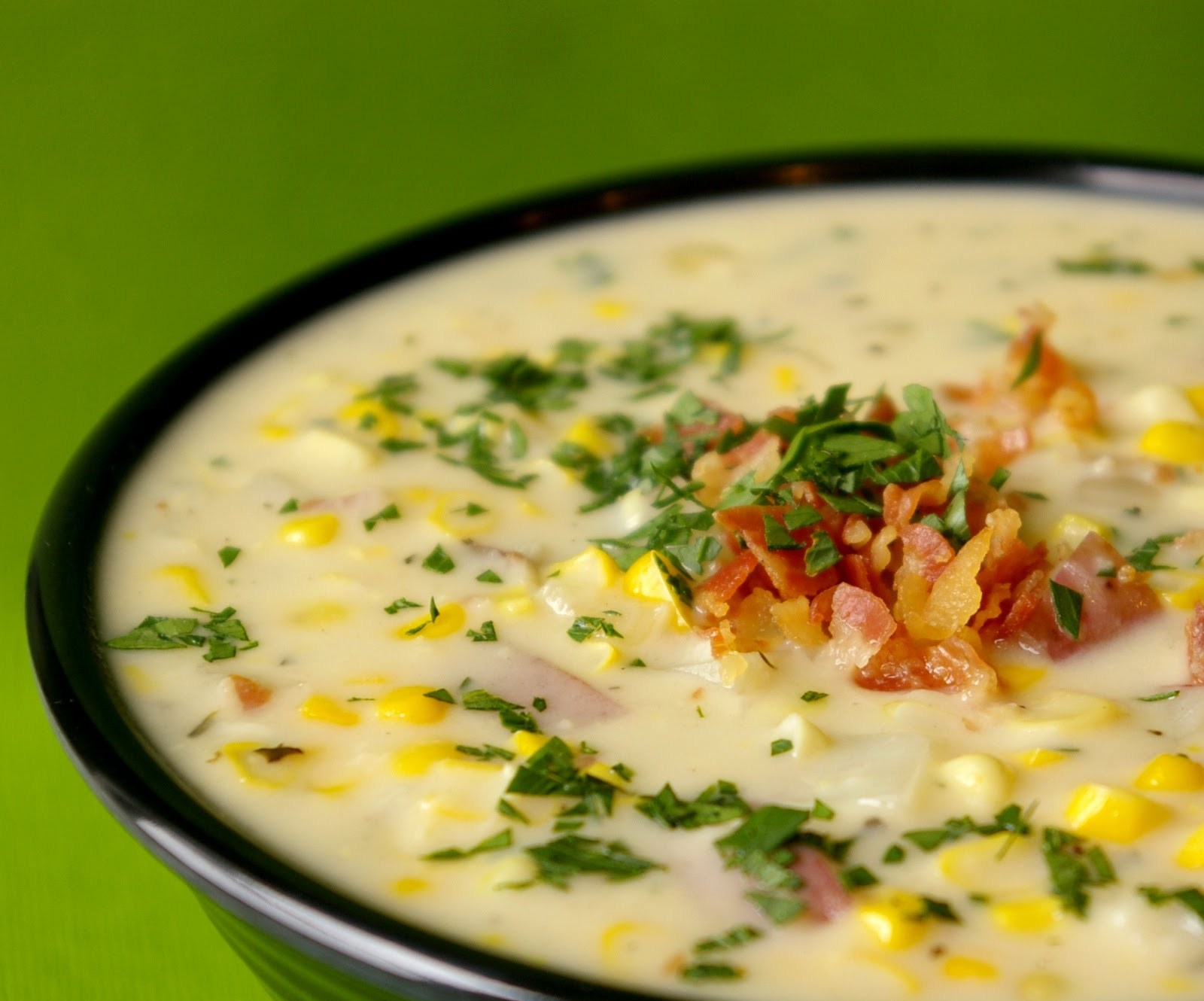 Ingredients:
2 tablespoons butter
1 tablespoon olive oil
1 medium onion, diced
2 cloves garlic, minced
6 sprigs fresh thyme (about 1 tablespoon chopped… use about 1/2 tablespoon IF USING the dried stuff. For some reason, my fresh thyme wasn't quite as potent as the dried stuff. Any ideas why? *crickets* No? Okay.)
1/4 cup flour
6 cups vegetable stock, salted (I HIGHLY recommend the Swanson brand)
2 cups heavy cream
2 Idaho potatoes, peeled and chopped
2 cups frozen corn (I'm sure canned or steamed corn would work too)
1/4 cupped parsley, chopped
1 cup kale, chopped
Directions:
Melt the butter with the olive oil in a large pot over medium heat. Add the onion, thyme, and garlic and cook for about 5-10 minutes, just don't let it burn or get crispy.
Slowly whisk in the flower until you get an even consistency.
Stir in the veggie stock and bring to a boil. Once boiling, add the cream and potatoes. Bring back to a boil again, and boil hard for a good 10 minutes or so, stirring frequently.
Add the frozen corn. This will decrease the temperature quite a bit, so make sure your potatoes are done before adding the corn. Decrease the heat and simmer for another 5 minutes. Add your parsley and kale and simmer until the kale is cooked just right. When is the kale cooked just right? Well, whenever the heck you say so, I don't know how you like your kale, sheesh.
Serve with anything you don't love. Why? Because you will be complimenting the soup so much, that whatever side dish you add to the meal will feel jealous and have hurt feelings the whole night. It just won't compare.
Source : allrecipes.Com