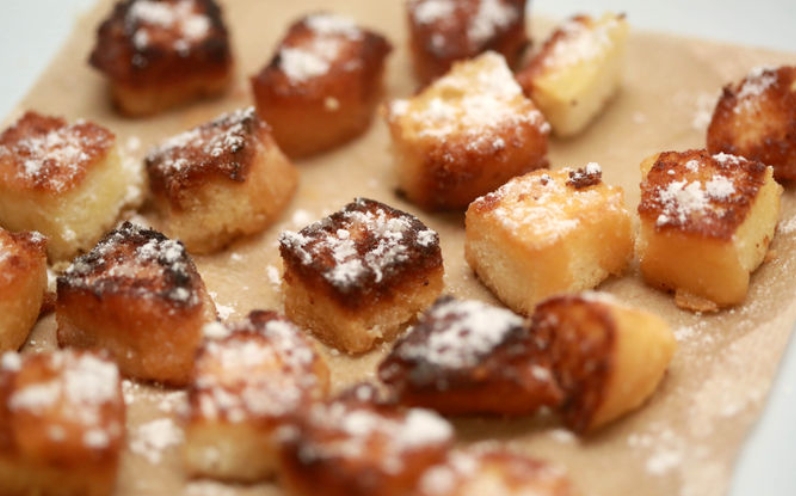 Ingredients
1 angel food cake, cubed
3/4 cup tequila of choice
Juice of 1 lime
Canola or vegetable oil, for frying
Powdered sugar
Instructions
1) Heat vegetable oil in a deep skillet over medium heat until it reaches 350 degrees Fahrenheit.
2) In a bowl, combine tequila and lime juice. Pour liquid over cubed Angel Food cake and use your hands to toss.
3) Fry cake pieces in oil for about 2 minutes, flipping halfway through so both sides fry evenly. Remove from oil and drain on a paper towel-lined plate.
4) Dust with powdered sugar.
Source : allrecipes.com