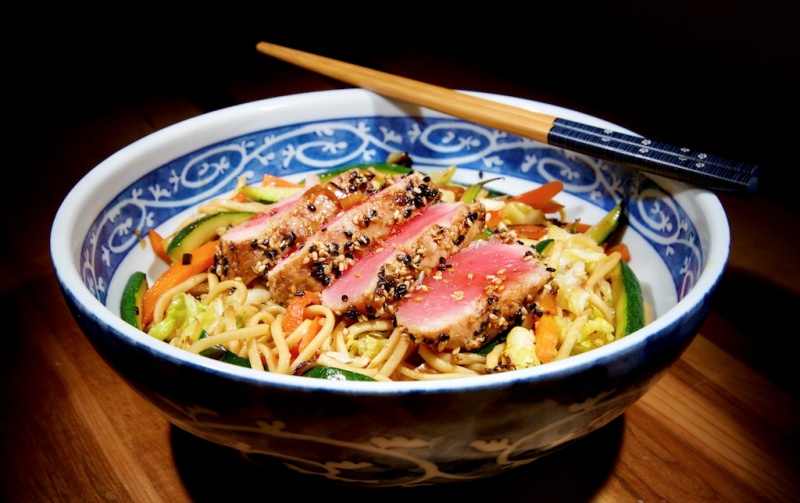 Ingredients
Bumble Bee Seafoods' Ginger, Soy & Olive Oil Albacore Tuna
1 carrot, peeled and thinly sliced
1/2 cup uncooked rice
1 scallion, sliced
Sesame seeds, for garnish
1 cup water
Instructions
1) Bring water to a boil. Blanch carrots for 1 minute. Remove carrots, but leave water boiling.
2) Add rice to water and cook until done.
3) Add rice to a bowl. Top with Bumble Bee Seafoods' Ginger, Soy & Olive Oil Albacore Tuna, carrots, scallions and garnish with sesame seeds. Serve and enjoy!
Source : allrecipes.Com