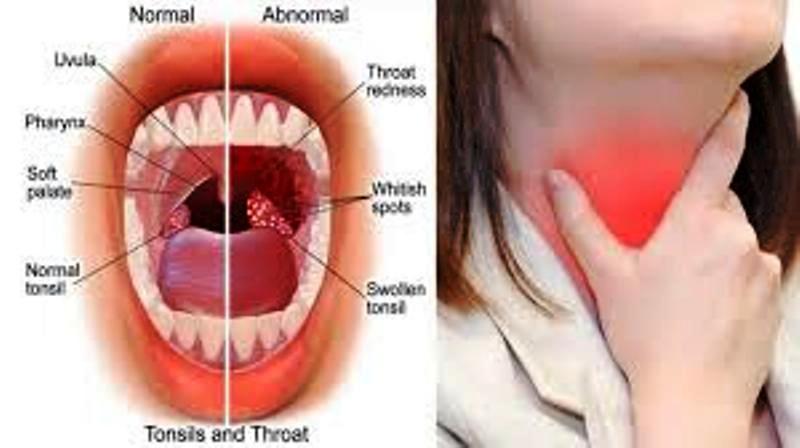 Not only the cold has pulled me down but a sore throat has made me feel wobbly on my feet. Have you ever felt like this while suffering from a cough and cold?
Apparently, you'd have. A sore or itchy throat indicates a potential sign of cold and flu. Not just that, there are many other possible factors that lead to an itchy throat.
So, if you are facing that ominous tickle in your throat, watch out the possible causes and get to the bottom of your sore throat.
Read also: The bourbon cough syrup is an awesome remedy for flu
Does your throat hurt like hell while swallowing even your own saliva?
If you feel pain or tickle while pushing liquid down your throat, then you are sure to have a sore throat.
A sore throat is a precursor to a full-blown cold.
A scratchy throat can be acute or chronic depending on the days it lasts. But the soreness indicates that you may be on the brink of a cold.
Basically, this is what happens at the time of cold…
The viruses responsible for respiratory infections such as common cold directly attack the throat and allow ulcerations or lesions to form a layer on the pharynx, located in the throat.
Hence, these ulcers trigger a burning sensation in the throat.
And result in an itchy or a sore throat. Even if the virus isn't hitting your throat, you are likely to experience the irritation and pain.
Now you might have got how cold and itchy throat are related.
If you find yourself with the severe pain and soreness, then check with your doctor to determine if there is a serious issue involved.
There are other factors that are responsible for an itchy throat like:(i) Dehydration
Usually, the dry throat can induce an itchy throat. Dehydration causes the mucus to clog up and can further tickle the throat, resulting in a different kind of itchiness.
(ii) Seasonal Allergies
Seasonal allergies are also responsible for triggering a sore throat. Seasonal allergies like hay fever can cause swelling and annoyance in the throat.
(iii) Pollution
Exposure to pollution can cause throat discomfort and cough. The airborne particles can lead to an itchy throat.
By looking at all the above-mentioned causes, you can now easily check where your sore throat fits in.
source : wittyfeed.com