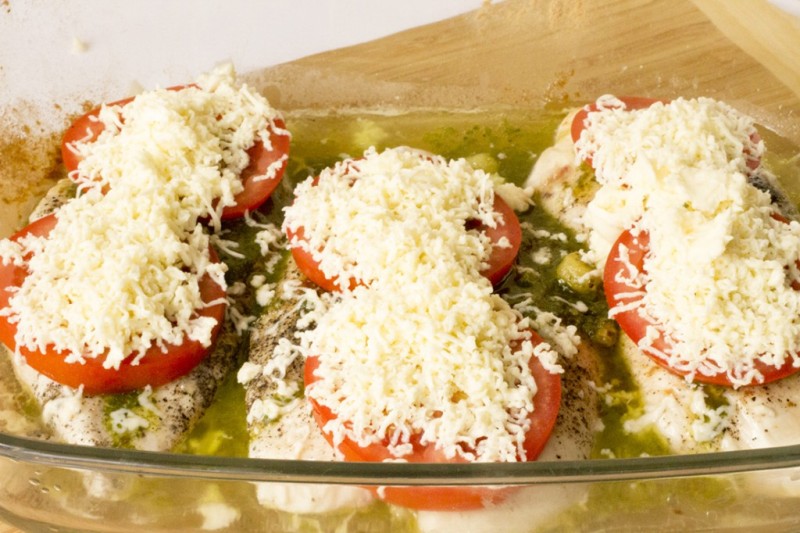 Ingredients
1 to 1 1/2 pounds chicken breasts
1/4 cup pesto
1 (14 oz) can Italian style diced tomatoes
1 cup Mozzarella cheese, shredded
2 Tbls fresh basil, finely chopped
Instructions
Preheat oven to 400°F. Spray a 9" square baking dish (or casserole dish) with non-stick spray.
Pour can of tomatoes into pan and spread evenly over the bottom. Nestle chicken breasts into the tomatoes. Spread about 1 tablespoon pesto over each piece of chicken.
Bake for 25-30 minutes until chicken is cooked through (the internal temperature should be 165°F).
Top with shredded cheese, and return to the oven for 5 minutes until melted. Use broiler if you want the cheese browned.
Remove from oven and sprinkle with basil. Serve immediately and store any leftovers in the fridge.
Source : allrecipes.com