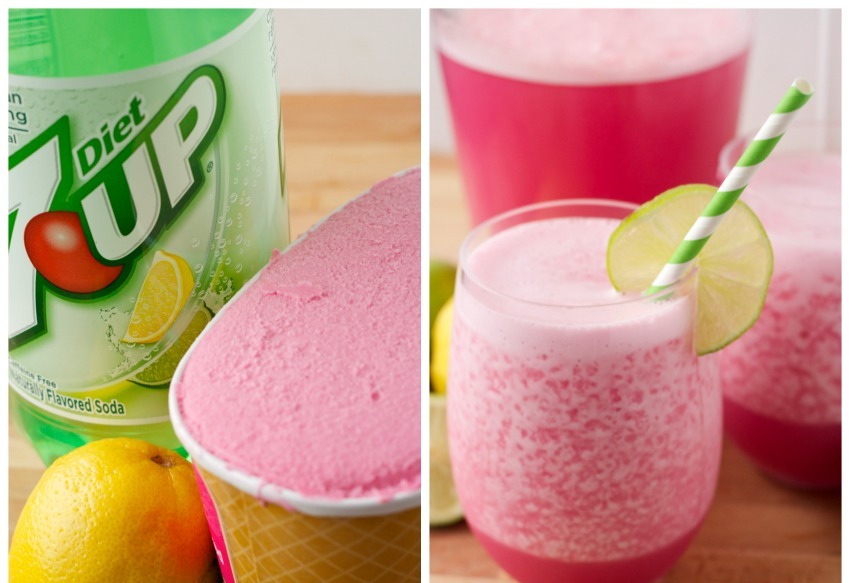 Ingredients
Raspberry 7 Up Punch
2 L 7UP® or Diet 7UP®
1/2 gallon Raspberry Sherbet
2 Tbs lime juice
2 Tbs lemon juice
Sparkling Ginger Lemonade
2 L Canada Dry Ginger Ale®
2 L Lemonade of choice
Instructions
Raspberry 7 Up Punch
In a blender or food processor mix together the sherbet and half the bottle of 7UP®, with the lemon and lime juice
Stir in remaining 7UP®, and serve cold!
Sparkling Ginger Lemonade
Mix together and garnish with lemon! Serve over ice
Mix the two together, put in a pitcher, and garnish with lemon slices and serve chilled or over ice!
Source : allrecipes.com