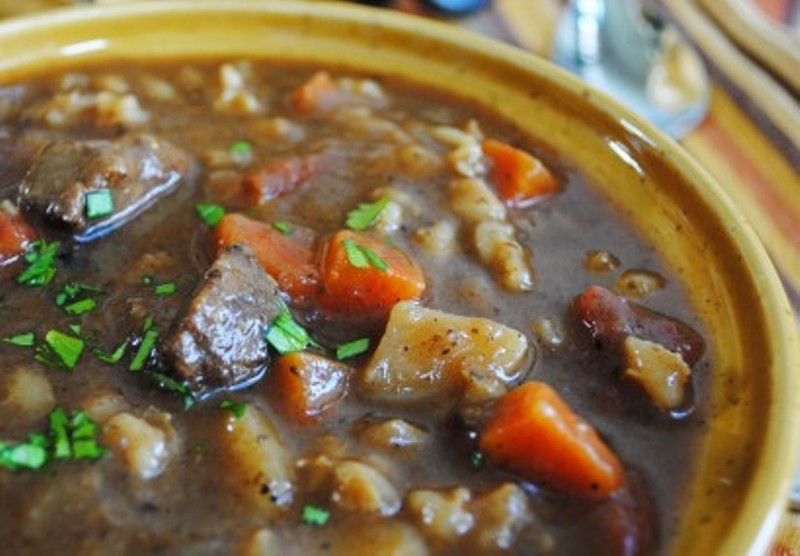 Ingredients:

2 lbs. boneless beef chuck roast, cut into 1″ cubes

freshly ground black pepper

8 oz. mushrooms, cut into thin slices

8 large carrots, peeled and sliced diagonally into 1/2″ pieces

6 large cloves garlic, minced

4 medium-large yellow potatoes, peeled and cut into 1″ cubes

1 large yellow onion, chopped

6 c. low sodium beef broth
Heat a large skillet over medium-high heat and then add oil. Sprinkle beef with salt and pepper. Once oil is hot, sear beef on all sides. (If using a slow cooker like I own – the Cuisinart Cook Central Multi-Cooker – simply brown beef right in the cooker.) Drain off fat and transfer beef to slow cooker. Add mushrooms, carrots, garlic, potatoes, onion, beef broth, wine, tomato paste, mustard, and thyme stir well to incorporate. Then stir in barley and add the bay leaf. Cover and cook on high for 4 hours. Then turn heat to low and cook for 2 hours more. Serve hot, with fresh parsley sprinkled over the top.
Source : allrecipes.com