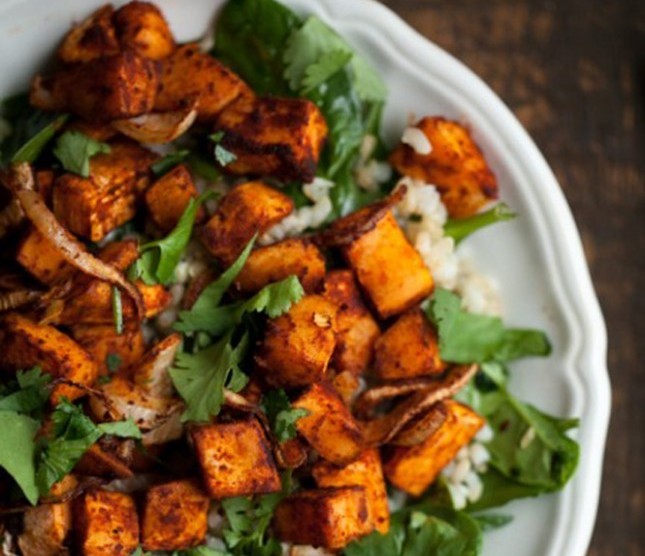 Ingredients
Salad
3 large sweet potatoes
4 tablespoons olive oil
100g salad greens (baby spinach, butter lettuce, rocket, watercress etc.)
3-4 salad onions (red spring onions)
Dressing
1 ripe avocado
juice of 1 lime
1 cup coriander leaves
175ml full cream plain yoghurt
250ml sour cream
salt and pepper, to taste
Directions
Cut up 3 large sweet potatoes into quarters; place them on a baking tray, drizzle with the olive oil and bake for 1 hour at 200°C, until they are beautifully browned and soft.
Whilst the potatoes are cooking, make the dressing. In a blender, add the avocado, lime juice, coriander, sour cream, plain yoghurt, a little salt and pepper, and blend until smooth and creamy.
Once cooked, take the sweet potatoes out the oven and add the salad greens – toss together to coat the leaves with the olive oil still left on the tray.
Place the sweet potato and greens on a serving platter, drop spoonfuls of the dressing over the salad and sprinkle chopped salad onions (red spring onions), on top. Note: You can use green spring onions if the red ones aren't available.
Source : allrecipes.Com